×
Tricky Tricky Thursday 6/2018
Although Lenni's foot was bruised at the end of our Barca Brothers Tour, it didn't stop him from joining a session with teammember Cristian Sanchez and doing a boneless into this narrow bank.
Photo: Fabian Reichenbach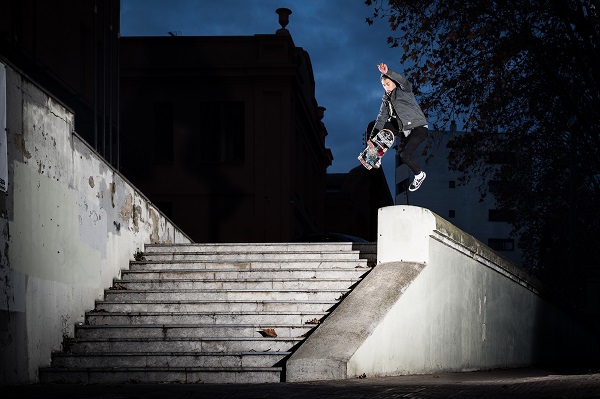 More Blog
29 Mar 2019
SCHIFFL Zine
Martin Schiffl and photographer Robert Christ spent a lot of time on the Roads together, the last years. Robert decided to do a little zine for him, with photos from Martin and some of his friends.