×
Tricky Tricky Thursday 6/2018
Although Lenni's foot was bruised at the end of our Barca Brothers Tour, it didn't stop him from joining a session with teammember Cristian Sanchez and doing a boneless into this narrow bank.
Photo: Fabian Reichenbach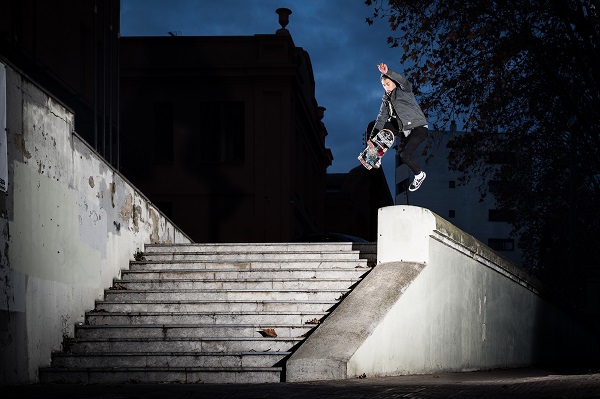 More Blog
08 Jan 2018
Best-of TTT 2017
The Tricky Tricky Thursday is the most traditional post on our blog. For several years we are posting new photos from our teamriders at this day of the week. So here is a kind of best-of for the last year with photos by Fabian Reichenbach, Robert Christ, Sebi Hartung and Phil Pham.
Read more