×
Patrick Wenz AD
During the first Corona contact ban in Germany in 2020, team rider Patrick Wenz and photographer Robert Christ went on some two-men-missions, searching for spots at remote places. This rail wasn't far away from a little village, where Patrick used to live. So getting a photo there for his new Reell Ad got him stoked and so did we!
You can find the printed AD in the newest issues of
SOLO
and
Irregular
.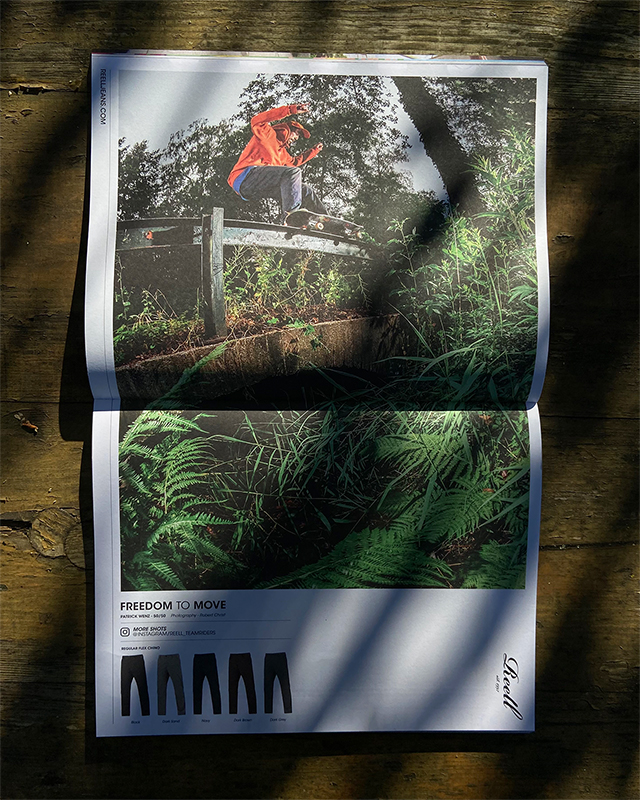 More Blog
14 Dec 2022
25th Anniversary photo session
For the 25th Reell Anniversary, our team riders Lenni Janssen, Fabian Klassen & Jeffrey Esguerra came together with the TM and photographer Robert Christ.
Read more