×
Park Opening Clip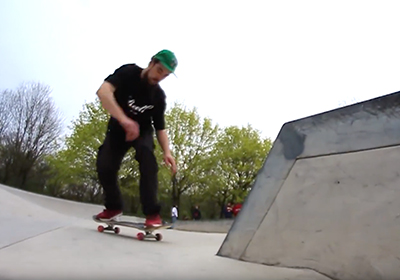 A brand new skatepark opened few days ago in Willich / Germany, nor far away from Hollands border. Hoster OG Pav, the TM, teammates Lenni Janssen, Patrick Wenz, Jeffrey Esguerra & buddies had a good time there.
Nice output from filmer Simon Klinkertz. Have fun watching it & here we go!
More Blog
08 Jan 2018
Best-of TTT 2017
The Tricky Tricky Thursday is the most traditional post on our blog. For several years we are posting new photos from our teamriders at this day of the week. So here is a kind of best-of for the last year with photos by Fabian Reichenbach, Robert Christ, Sebi Hartung and Phil Pham.
Read more