×
Park Opening Clip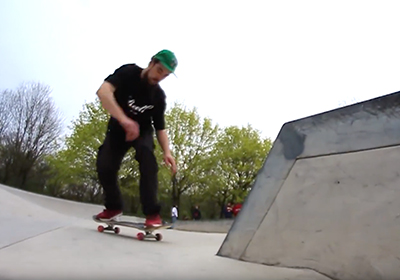 A brand new skatepark opened few days ago in Willich / Germany, nor far away from Hollands border. Hoster OG Pav, the TM, teammates Lenni Janssen, Patrick Wenz, Jeffrey Esguerra & buddies had a good time there.
Nice output from filmer Simon Klinkertz. Have fun watching it & here we go!
More Blog
29 Mar 2019
SCHIFFL Zine
Martin Schiffl and photographer Robert Christ spent a lot of time on the Roads together, the last years. Robert decided to do a little zine for him, with photos from Martin and some of his friends.