×
Park Opening Clip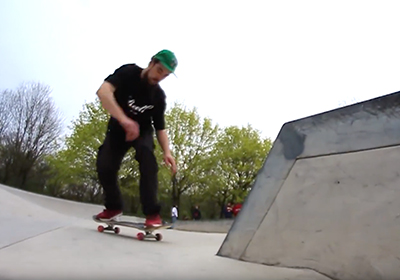 A brand new skatepark opened few days ago in Willich / Germany, nor far away from Hollands border. Hoster OG Pav, the TM, teammates Lenni Janssen, Patrick Wenz, Jeffrey Esguerra & buddies had a good time there.
Nice output from filmer Simon Klinkertz. Have fun watching it & here we go!
More Blog
—
24 Oct 2019
Tricky Tricky Thursday 42/2019
Skateboarding is about creativity and finding new ways to skate a spot. Martin Schiffl with a Bs 50-50 Hippie Jump 50-50 from his Irregular Skatemag interview.
Read more