×
G-Valley Snowboarding Events
The G-Valley in Austria invites you to a Game of Snow series!
Blue Tomato are sponsoring the G.o.Snow events & we can't miss them as a supporter. Good mood & damn good sessions are guaranteed.
If you are in the area, or would like to visit one of the events & participate, should be informed before on Insta for a date check! Unfortunately, under reserve, because of the Covid conditions.
Have fun & fingers crossed that all the G.o.Snow events of the Delirium Crew will take place. Stay healthy!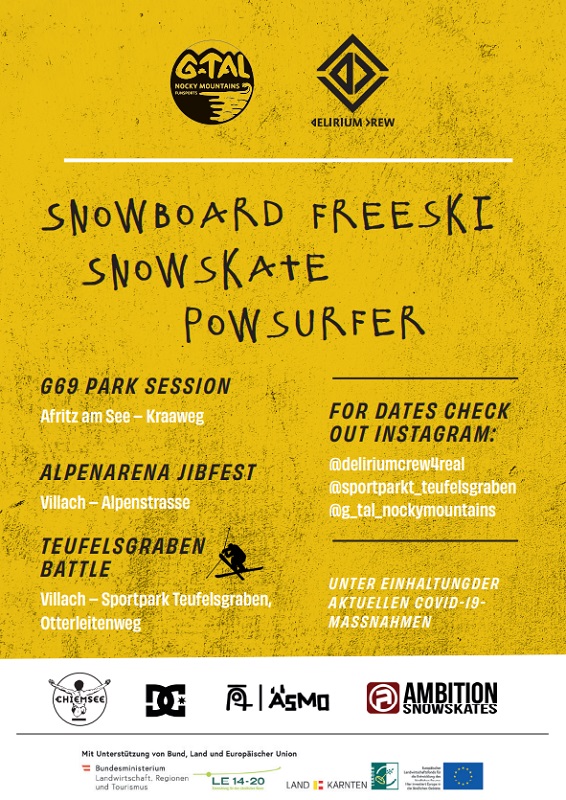 More Blog