×
Events for the weekend
This weekend Hip Hop is announced at the Niederrhein in NRW.
´Gönn dir´ in Mönchengladbach is slowly developing into a cult Deutschrap party! The BOX offers the location for this.
In Kleve´s Radhaus it's time for Beats - Rhymes & Life.
Hip Hop of the very finest. Jindujun Rec. invites you!
Both events this Saturday 13.04. ...be there!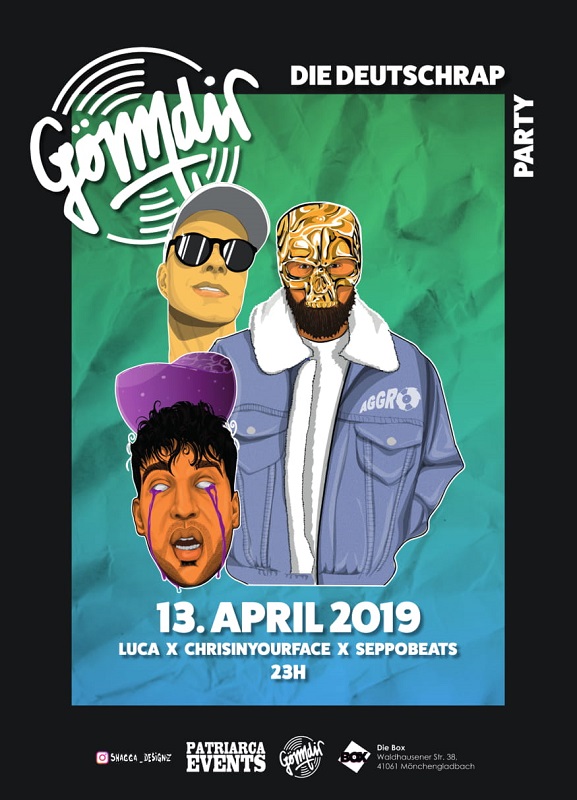 More Blog
28 Jan 2020
The Sound of Revolution photos
To make sure you get the full package of Hardcore Punk Rock, here are some impressions of the terrific Sound of Revolution Festival with IGNITE, SHELTER, BACKTRACK, HEIDEROOSJES & UK SUBS.
Read more