×
Events for the weekend
This weekend Hip Hop is announced at the Niederrhein in NRW.
´Gönn dir´ in Mönchengladbach is slowly developing into a cult Deutschrap party! The BOX offers the location for this.
In Kleve´s Radhaus it's time for Beats - Rhymes & Life.
Hip Hop of the very finest. Jindujun Rec. invites you!
Both events this Saturday 13.04. ...be there!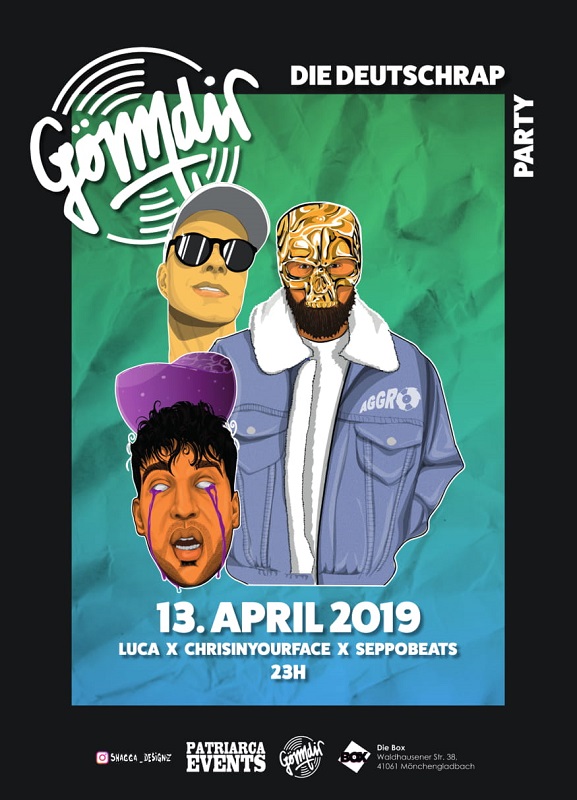 More Blog
28 Nov 2018
Martin Schiffl @ Freedom Solo article
Freedom Skateboards will celebrate the premiere of their video Psychedelic Penetration next Saturday. The Solo Mag printed an article about the video in their current issue, in which teamrider Martin Schiffl is featured with a rad Fs Boardslide down a 12 stair rail.
Read more