×
Events for the weekend
In Kevelaer in NRW (Germany) the K-Vibez Jam in skateboarding, graffiti and much more takes place. 1,000, - prize money & a lot of fun promises this Saturday in K-Town.
Lass Rollen e.V. / K-Vibez / Skatepark Kevelaer / Sat. 26th of August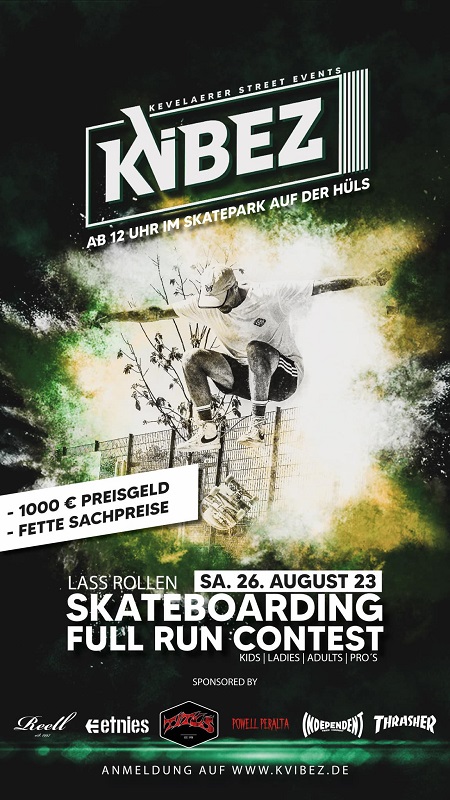 On Sunday there will be gnarly session at the Kesselbrink Bielefeld (Germany).
A Street & Halfpipe Jam is on the run. Go for it!
Kesselbrink / Bielefeld / Sun. 27th of August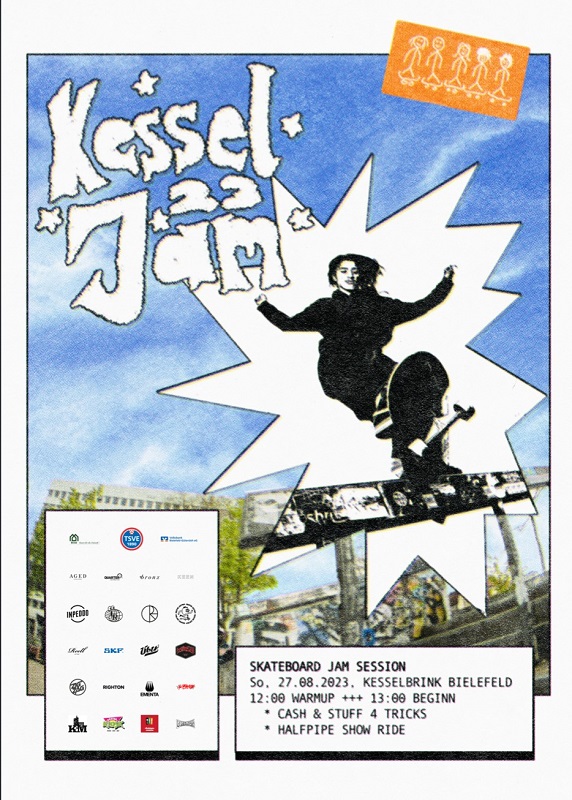 More Blog