×
Events for the weekend
2 competitions and one park opening for the weekend please...
- the ´Sexy Contest´ in Borken (NRW / Germany)
- the Eschweiler Contest (also NRW / Germany) &
- a grand park opening in Bonn (NRW / Germany)
This Saturday the 4th of august.
Have fun & sunny session!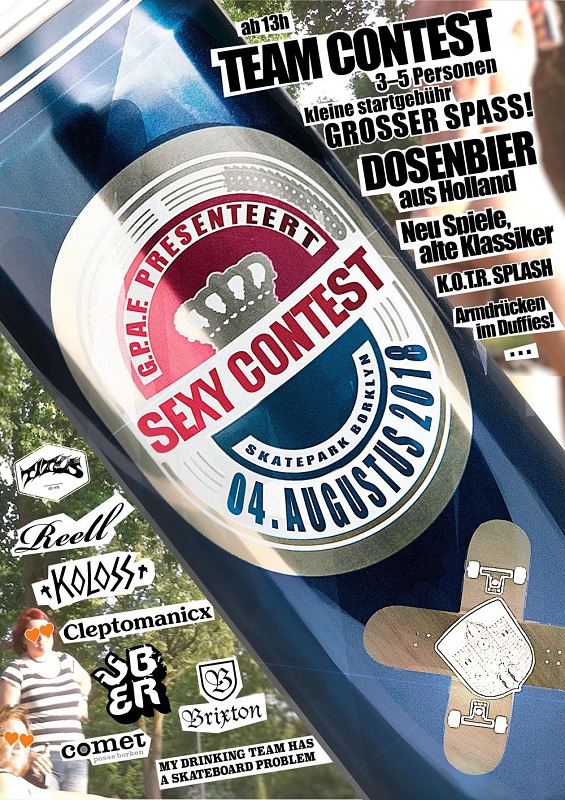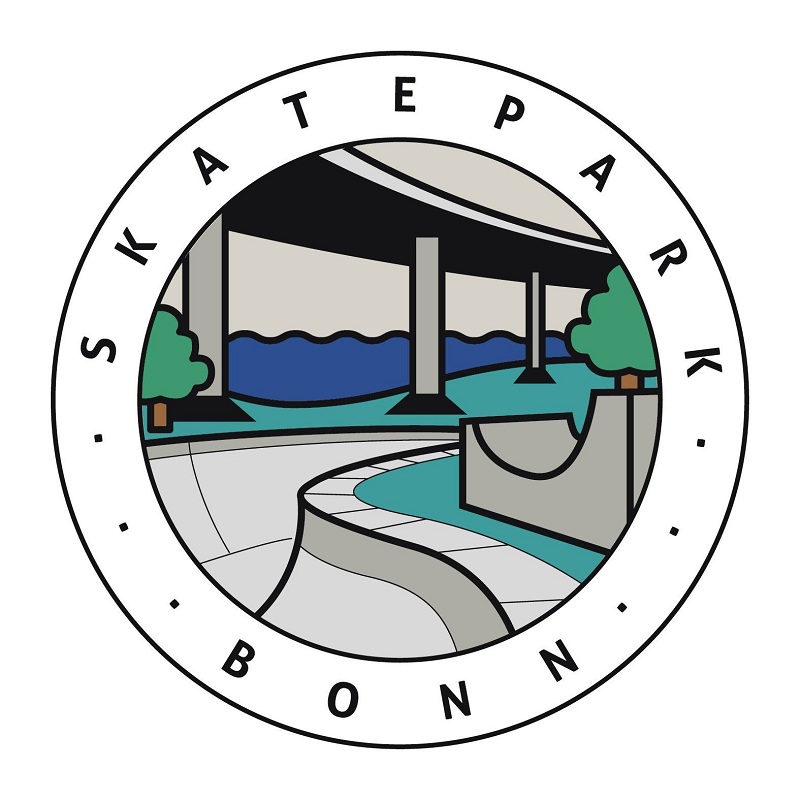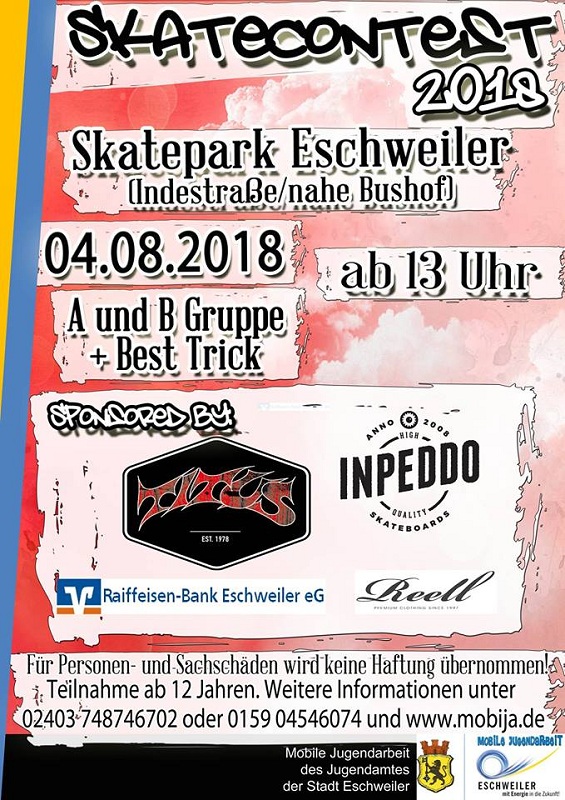 More Blog
—
24 Oct 2019
Tricky Tricky Thursday 42/2019
Skateboarding is about creativity and finding new ways to skate a spot. Martin Schiffl with a Bs 50-50 Hippie Jump 50-50 from his Irregular Skatemag interview.
Read more