×
Events for the weekend
This Saturday 14th May the traditional Contest Concrete Jam will take place at Plaza Neuss (Germany). Registration and participation is free & from 12.00 o´clock.
MORE INFOS HERE
Sat. 14th May / Concrete Jam / Neuss Plaza / 12.00 pm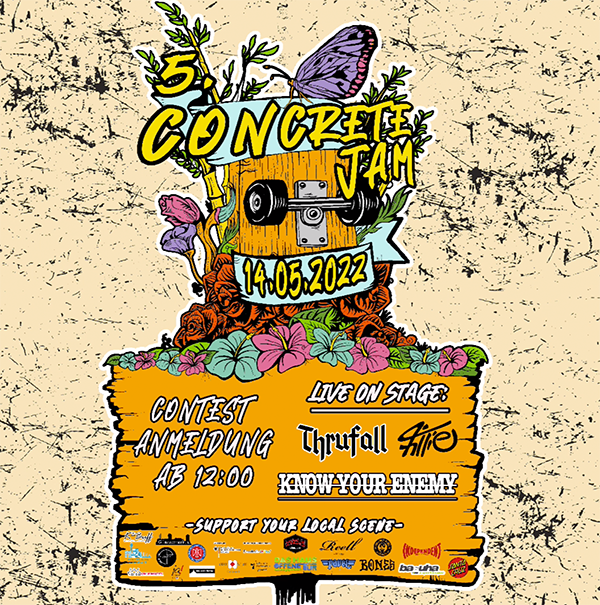 On Sunday 15th May we have a Miniramp Jam in Erkelenz (Germany) for you. Presented by Lenzos Skateshop, which opened there this year.
As part of the city festival, there will be a rad miniramp session in the middle of the city. Of course for free!
Sun. 15th May / Miniramp Jam / Erkelenz City / 2 pm
More Blog