×
Events for the weekend
First of all is today our GO SKATEBOARDING DAY worldwide!
Enjoy the day with your board, crew, friends & above all have a good time & session! Skate every damn day!
This year's B´boy Fishbattle in Rostock (Germany) has become a cult event for breakdancers from all over the country and beyond.
Saturday 22nd of june / Rostock (Germany) / Fishbattle (intern. B´boy Battle)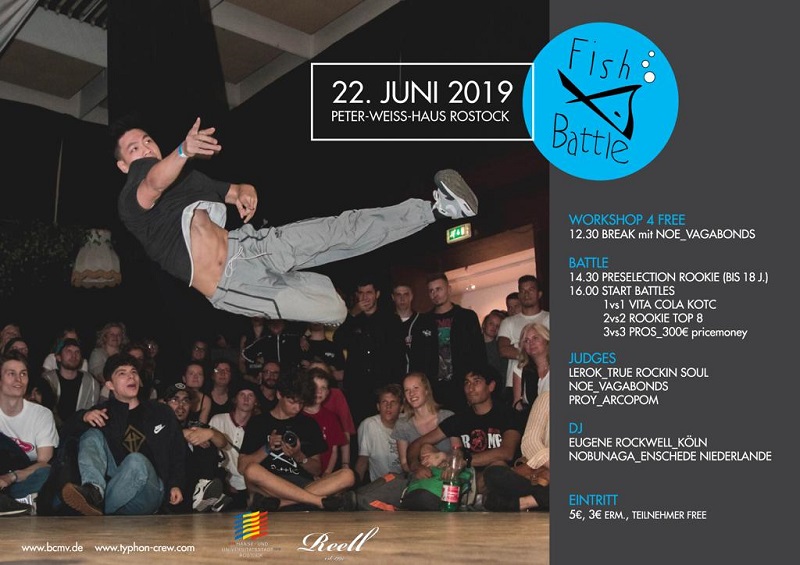 The Euro Championship at the Ruhr Games (21st - 23rd of june) in the middle of Germany, in Duisburg, starts for the first time! Among others, 5 of our team riders will join: Cristian Sanchez (ES) Keith Walsh (IRL) Mano Wolf (NL) Jeffrey Esguerra (DE), Justin Sommer (DE)
More info at:
www.euro-sb.com
More Blog
28 Nov 2018
Martin Schiffl @ Freedom Solo article
Freedom Skateboards will celebrate the premiere of their video Psychedelic Penetration next Saturday. The Solo Mag printed an article about the video in their current issue, in which teamrider Martin Schiffl is featured with a rad Fs Boardslide down a 12 stair rail.
Read more