×
Event for the weekend
This saturday we are going to Osnabrück (Germany). Titus Osnabrooklyn invites you to a proper session. The 26th Battle of Osnabrooklyn strikes back & that's not too close - come around, skate & the good mix for the weekend is ready - it´s for free!
Osnabrück / Skatepark Liebigstraße / Sat. 10th of august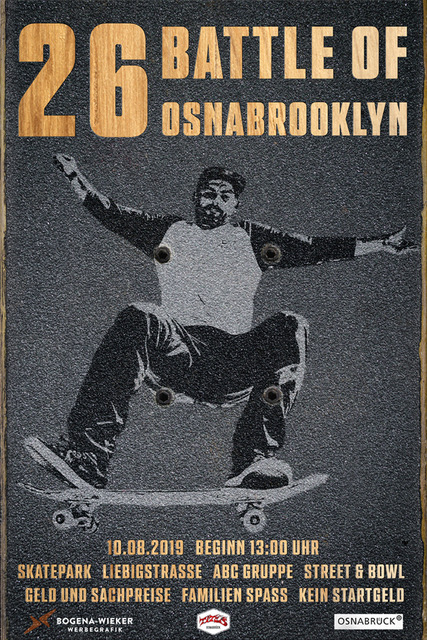 More Blog
02 Sep 2020
The Saxonz - Time together
Everybody likes to spend time with the homies. The B'boy Crew The Saxonz had not luck with the weather at their happening, but they had a lot of fun in the mix of rain & sun.
Read more