×
Event for the weekend
This saturday we are going to Osnabrück (Germany). Titus Osnabrooklyn invites you to a proper session. The 26th Battle of Osnabrooklyn strikes back & that's not too close - come around, skate & the good mix for the weekend is ready - it´s for free!
Osnabrück / Skatepark Liebigstraße / Sat. 10th of august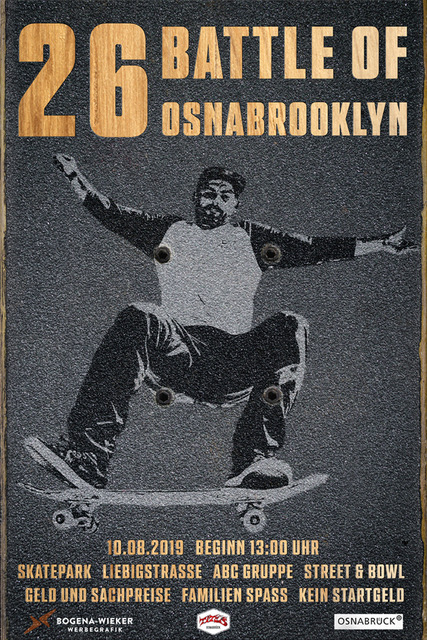 More Blog
14 Dec 2022
25th Anniversary photo session
For the 25th Reell Anniversary, our team riders Lenni Janssen, Fabian Klassen & Jeffrey Esguerra came together with the TM and photographer Robert Christ.
Read more