×
Event for the weekend
This saturday we are going to Osnabrück (Germany). Titus Osnabrooklyn invites you to a proper session. The 26th Battle of Osnabrooklyn strikes back & that's not too close - come around, skate & the good mix for the weekend is ready - it´s for free!
Osnabrück / Skatepark Liebigstraße / Sat. 10th of august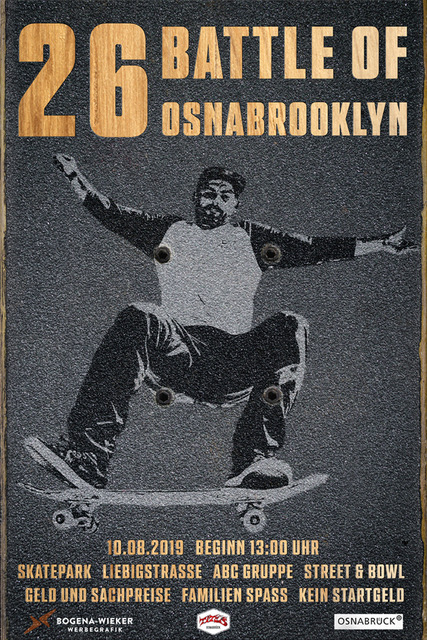 More Blog
04 Jan 2019
Julian Lorenzo - Be Mag Cover
To start the new year with a magazine cover is something every skateboarder would be hyped about. So we think our teamrider Julian Lorenzo is very happy at this moment cause he scored the new cover of the BE Mag.
Read more