×
Event for the weekend
This saturday we are going to Osnabrück (Germany). Titus Osnabrooklyn invites you to a proper session. The 26th Battle of Osnabrooklyn strikes back & that's not too close - come around, skate & the good mix for the weekend is ready - it´s for free!
Osnabrück / Skatepark Liebigstraße / Sat. 10th of august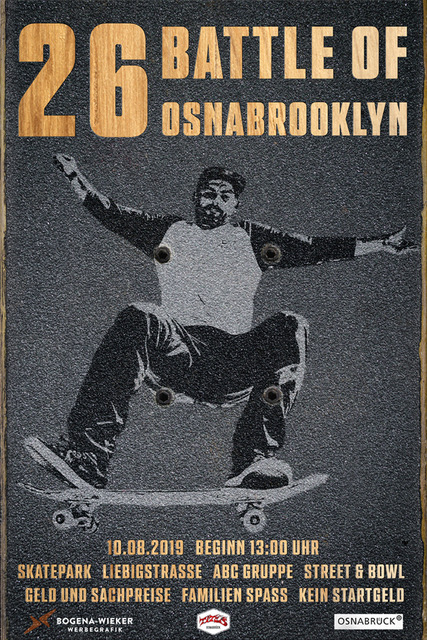 More Blog
28 Nov 2018
Martin Schiffl @ Freedom Solo article
Freedom Skateboards will celebrate the premiere of their video Psychedelic Penetration next Saturday. The Solo Mag printed an article about the video in their current issue, in which teamrider Martin Schiffl is featured with a rad Fs Boardslide down a 12 stair rail.
Read more