×
Event for the weekend
Saturday competition in Krefeld (Germany / NRW) near by The Netherlands.
2 group categories (Am & Pro) - new obstacles, good atmosphere & quality time. Be there!
Krefeld / Germany / Volta skatepark / saturday the 18th of august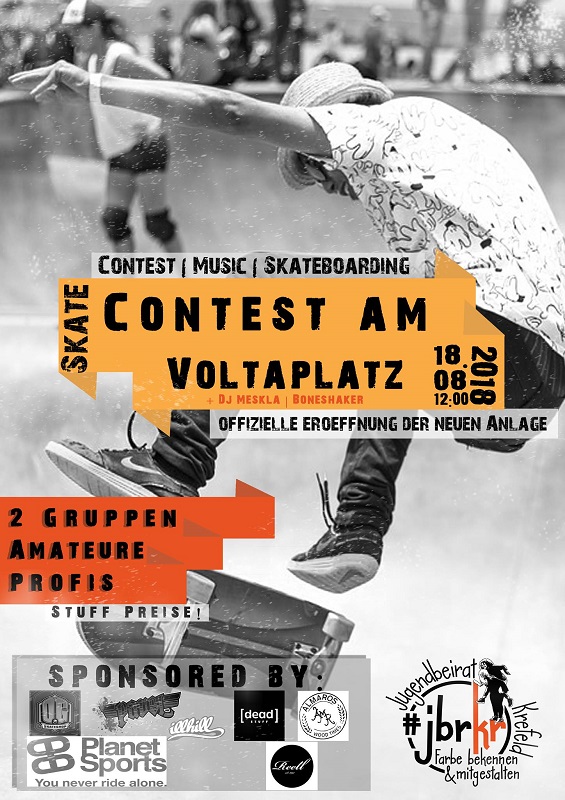 More Blog
04 Jun 2019
Concrete Jam clip
The 4th Concrete Jam in Neuss (Germany) had it all. Many participants, a huge audience & there was even a girls & senior group. BBQ, great weather, live music & good sessions - what could be nicer?!
Read more