×
Event for the weekend
Saturday competition in Krefeld (Germany / NRW) near by The Netherlands.
2 group categories (Am & Pro) - new obstacles, good atmosphere & quality time. Be there!
Krefeld / Germany / Volta skatepark / saturday the 18th of august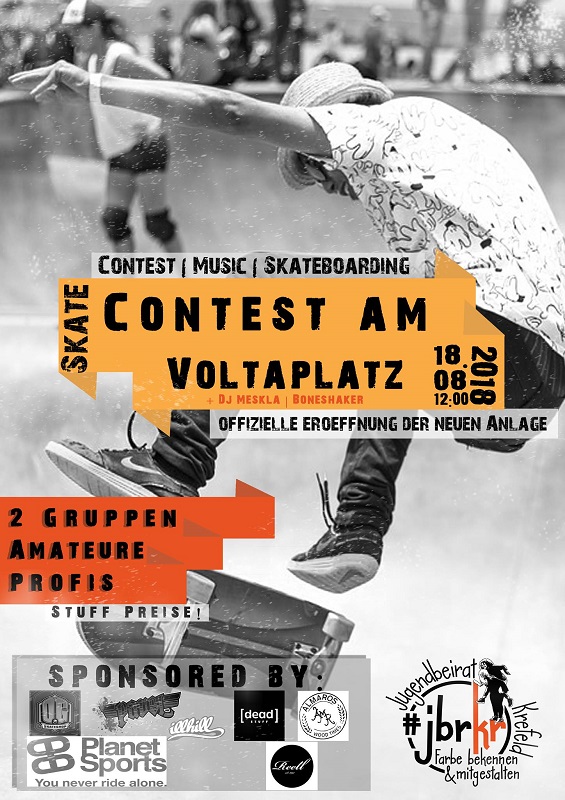 More Blog
25 Sep 2018
SKTWK clips
Two weeks ago the Skateweek took part in Düsseldorf (Germany) and got it all – photo exhibitions,  a skatevideo night, a real street contest, a skateable sculpture  and last but not least the german championship at the skatepark in Eller.  Five days full of rad skateboarding, party time and skateboardculture.