×
Event for the weekend
Despite the current situation, Morphium Skateboards & the Skatehalle Aurich (Germany) have a concept for the X-mas Jam on Saturday, the 4th of December!
The teams, who took part at the contest, can win 1.000,- cash! Everybody else could take part at the X-mas tombola, which is supported by us and some other sponsors.
2G+ regulations - So please come vaccinated or recovered and additionally tested.
Come around, have a good time & stay healthy.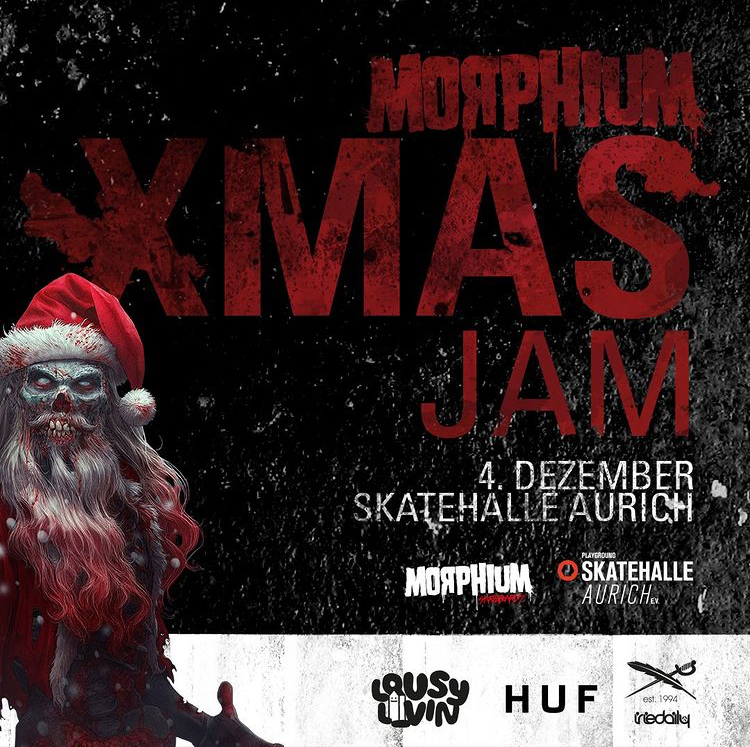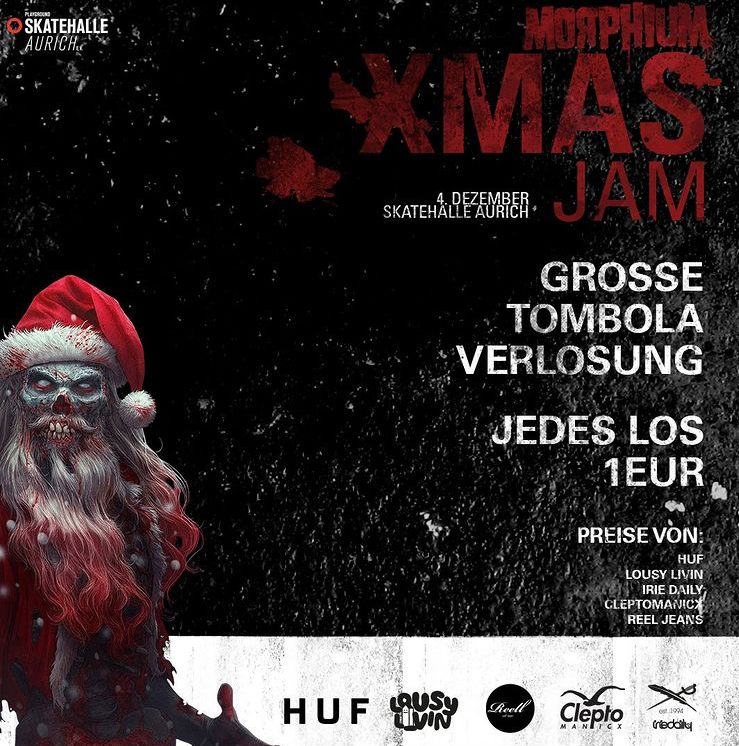 More Blog
28 Nov 2018
Martin Schiffl @ Freedom Solo article
Freedom Skateboards will celebrate the premiere of their video Psychedelic Penetration next Saturday. The Solo Mag printed an article about the video in their current issue, in which teamrider Martin Schiffl is featured with a rad Fs Boardslide down a 12 stair rail.
Read more